Optimize your google+ Local page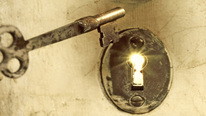 Unlock Your Marketing Potential
Google+ Local pages are in fact local listings pages. When someone performs a Google search for the type of business or services you provide in your vicinity, important information about your business will appear along with a link to your Google+ Local Page and a Google Map showing your location with the ability to walk in through your business front door and see inside . If you have your own personal business web site, they may never find it. The Google search engine finds the information from your Google local listings information. Unless your paying for Search Engine Optimization(SEO) for your personal business web site, people pretty much have to know your web address. Why not take advantage of this and use your Google site as you would your personal business site. There's much more functionality built into the Google site.
Along with your Google Business Views virtual tour,
I can help you optimize your
Google+ Local Page
to reflect and promote your business mission.
The more information you provide about your business helps Google decipher it and send it out over the internet so people can find you. Your information should be accurate and current.
I can help you optimize your Google+ Local page with Social Media functionality so that you can reach millions of viewers and drive traffic back to your business website. I'll teach you how to use the powerful marketing tools built into your page.
And if you want to post your tour on any other web pages, just copy and embed the code onto the page where you want it to appear.
Here's how.

Find a Google+ Local page that is similar to your business from the list below to
see how other businesses have claimed and optimized their pages to engage and attract more customers. While you're there,
don't forget to click on the "
See Inside
" picture, that's the virtual tour. Wouldn't a tour look great on your page?
You'll see why you should consider optimizing you Google+ Local page and start building a loyal customer base.
---
| | |
| --- | --- |
| View an optimized google+ local page | |
Social media business sites you should consider to join and why

You should consider joining Pinterest. Here's just two reasons why:
Reason 1.
Reason 2.
I can help you set it up.
You should consider joining Youtube. Here's why: Video! The possibilities are endless. Let's talk about it. I'll set you up with your own Youtube business channel.
If you haven't already, upgrade to Google+. It's free. This is where your
Google+
Page really works for you.
Probably the most powerful tool on your business page is the "Hangouts" and "Hangouts On Air"
(HOA). Here's where you can connect to your customers live through video. Ask me to explain all the possibilities available to you and how to broadcast live over the internet and archive your videos on Youtube where followers of your business channel can view them at any time.
If reaching more customers is important to your business, you should take advantage of this offer
.